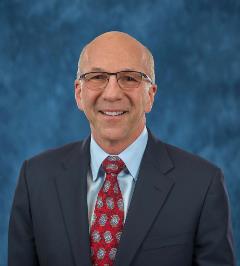 Warren S. Levy, MD, FACC, President & Chief Medical Officer
Dr. Levy is an interventional cardiologist and has served as President and Chief Medical Officer of Virginia Heart since 1999. In this role, he also chairs the Board of Directors which is the governing body for Virginia Heart and is the liaison between the Board and the Senior Management Team. Dr. Levy has been instrumental in growing Virginia Heart from its inception with 18 physicians to its current recognized preeminent status in the mid-Atlantic with 51 physicians and 23 advanced practitioners.
Dr. Levy received his medical degree with honors from The George Washington School of Medicine where he completed his residency and fellowship training. He has authored multiple studies published in the leading cardiovascular journals and maintains a teaching position as Clinical Assistant Professor of Medicine and Cardiology at Virginia Commonwealth University and the University of Virginia. He has been in private practice since 1989 and is extremely proud of the quality, care and culture of the Virginia Heart family.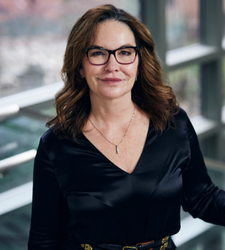 Audrey L. Fisher, MPH, Chief Executive Officer
Audrey has over 25 years of experience in the healthcare industry in multiple arenas: hospitals, physician practices, and health systems. Prior to joining Virginia Heart, Audrey served as the Vice President of Cardiovascular & Surgical Services at Sutter Health System in the San Francisco Bay Area. She has been an industry leader in patient outcomes, analytics and quality initiatives, and has been highly involved at the national level in the American College of Cardiology, the Society of Thoracic Surgeons, the Institute for Healthcare Improvement, and has served as a healthcare analytics advisor to IBM and other companies. She has also served as a consultant and expert in medico-legal cases.
Audrey holds two degrees from the University of California, Los Angeles: a Bachelor of Science and a Master of Public Health, and she served as a guest lecturer at the UCLA Fielding Graduate School of Public Health. She is married with two children and in her leisure time enjoys traveling the world.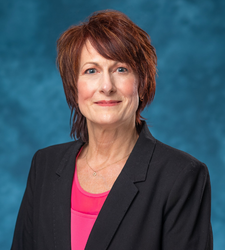 Teresa Strausbaugh, MBA, Chief Financial Officer
Teresa has over 25 years of experience in financial operations within the healthcare industry serving various organizations, hospitals, health systems and physician practices. Prior to joining Virginia Heart, Teresa served as the Division Vice President of Operations for Gastro Health in the Northern Virginia region. She has served in several volunteer leadership roles within Healthcare Financial Management and MGMA (Medical Group Management Association) professional healthcare organizations as well as several non-profit organizations such as American Red Cross, American Lung Association and Habitat for Humanity.
Teresa received her Bachelor of Science degree from York College of Pennsylvania and her MBA from Johns Hopkins University. She is married with two children and enjoys biking, hiking and kayaking.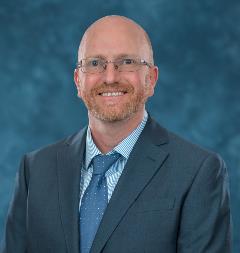 Darren Price, Chief Operations Officer
Originally from Leeds, England, Darren has over 20 years' experience in Health Care dating back to 1994 when he joined Her Majesty Royal Navy. During his service, Darren notably earned his Green Beret and was trained as a Commando Medic and was subsequently trained across a broad spectrum of topics from advance battle field life support to arctic and Jungle Warfare. He has traveled extensively during his service and was awarded the NATO Medal for his service in the former Yugoslavia.
Darren joined Virginia Heart in 2005 and has served in a number of management roles until his promotion to the Senior Management Team as the Director of Operations in 2010. This was position Darren held until 2018, when he was promoted to Chief Operations officer. Darren was with Riverside Health System prior to joining Virginia Heart.
Darren studied in England at Lancaster and Morecambe College. He is married with three children.
Board of Directors - Physician Leaders