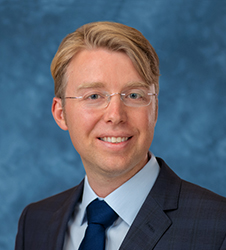 MD, FACC, RPVI
General Cardiology
Interventional Cardiology
Vascular Disease
Edward Howard specializes in interventional cardiovascular disease and is board certified in interventional cardiology, cardiovascular diseases, echocardiography, nuclear cardiology and peripheral vascular ultrasound interpretation. He has a special interest in the management of coronary artery disease, critical care cardiology and peripheral vascular disease management.

Born in the United Kingdom where he completed his early training, Dr. Howard became interested in peripheral vascular diseases when he realized that this is an underserved area of medicine. He witnessed high rates of uncontrolled diabetes and limited (or no) access to modern limb salvage techniques which exposed him to the frequent and devastating personal and societal consequences of amputation. The combination of these experiences, plus years of U.S.-based training in critical care cardiology and cardiac interventions, led to his passion in treating ischemic heart disease, angina and extending those same life-saving techniques to efforts to prevent limb loss.
Dr. Howard also enjoys running and recently completed his first marathon. He also likes to travel with his family, and enjoys supporting Arsenal FC, the premier league soccer club of his native city, London.

"As a general and interventional cardiologist, my goal is to preserve the lives of the desperately ill in the hospital and to help my patients in the office to achieve health and well-being in a personalized manner."


Credentials
Medical School
Leeds School of Medicine, University of Leeds, England
Additional Academic Study
University of Hong Kong, PhD studying the intersection of nutrition and nutritional supplements on human diseases with a focus on cancer.
Residency
Medstar Georgetown University Hospital | Internal Medicine
Fellowships
MedStar Georgetown University - Washington Hospital Center | Cardiovascular Diseases
Board Certifications
Cardiovascular Disease
Interventional Cardiology
Vascular Interpretation
Echocardiography
Nuclear Medicine
Internal Medicine
Specialty Areas of Interest
General Cardiology
Interventional Cardiology
Echocardiography
Nuclear Cardiology
Vascular Cardiology
Peripheral Vascular Disease
Professional Associations
American College of Cardiology | Fellow
Society for Cardiovascular Angiography and Interventions
Teaching Positions
Clinical Instructor | Georgetown University School of Medicine
Leadership Positions
Trans-Radial Intervention Champion, Inova Alexandria Hospital
Chief Resident, Medstar Georgetown University Hospital
Chief Fellow, Medstar Georgetown University Hospital
Recognitions
Top Doctor | Washingtonian Magazine
McGill Prize 2002| University of Leeds School of Medicine, Awarded for Top Graduating Student in Surgery
Winner, String of Pearls Award 2009 | Georgetown University School of Medicine, Awarded for Excellence in Teaching Medical Students
Winner, Eric Lemmer Prize for Research 2010| Medstar Georgetown Hospital Department of Medicine
Hospital Affiliations
Inova Alexandria Hospital
Inova Fairfax Hospital
Inova Loudoun Hospital
Reston Hospital Center
StoneSprings Hospital Center
Virginia Hospital Center
Publications
Howard EW, Roy SK, Cooper HA & Panza JA. Heparin Does Not Contribute to Intra-Aortic Balloon Pump-Associated Thrombocytopenia. Poster Presentation. Annual Department of Medicine Research Day, Georgetown University Hospital, Washington DC May 7, 2009
Howard EW, Roy SK, Panza JA, Cooper HA. Clinical Implications of Thrombocytopenia and Duration of Insertion Time in Patients with Intra-aortic Balloon Pumps. Poster Presentation. Annual Department of Medicine Research Day, Georgetown University Hospital, Washington DC May 7, 2009
Howard EW, Steiner J, Cooper HA. Poor Outcomes after IABP Reinsertion for Cardiogenic Shock. Mid-Atlantic Capital Cardiology Consortium; Washington DC; November 2013
Howard EW, Lager R, Waksman R, Pichard A. Successful Percutaneous Intervention of a Giant Saphenous Vein Graft Aneurysm. CRT 2013, Washington DC, February 2013.
Howard EW, Widman JJ, Charaf E, Ruiz G & O'Donoghue S. Isolated Myocardial Sarcoidosis as a Cause of Atrial Electrical Silence. Oral Presentation. Cardiac Arab Congress; Dubai, UAE, April 2013.
Howard EW, Panza JA. Case Presentation in Preventive Cardiology. Dilemmas in Cardiovascular Diseases. Washington DC, October 2013.
Howard EW, Aurelio M, Waksman R, Pichard A. Emergent TAVR used to treat acute severe aortic insufficiency complicating balloon aortic valvuloplasty. TCT 2013, San Francisco, October 2013.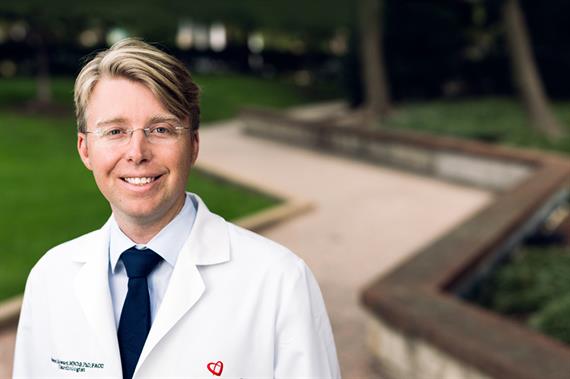 "I believe listening to patients is so important because I want to know how their condition is impacting them as an individual."
- Dr. Edward Howard