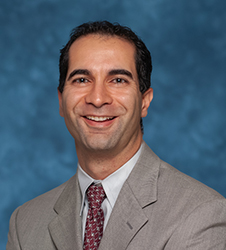 MD, FACC
Echocardiography
General Cardiology
Nuclear Cardiology
Research
Tariq M. Haddad, MD, FACC specializes in general cardiology, nuclear cardiology and has a special interest in conducting research and is the Director of the Research Center at Virginia Heart. He is board certified in cardiovascular disease and internal medicine. "I strive to educate each and every patient about their illness in a way the patient can understand," he said. "As nothing brings me more satisfaction than seeing the relief on a patient's face when they understand their illness and how we will solve it."
Dr. Haddad earned his medical degree from the Cornell University Medical College and pursued his internship and residency at University of Virginia Hospital. He completed multiple fellowships at Johns Hopkins University, National Heart, Lung and Blood Institute and the National Institutes of Health. He also pursued additional training in Cardiac MRI/CT Imaging.
Dr. Haddad enjoys spending time with his family, playing tennis and basketball and cheering on his beloved alma mater Duke's basketball team!
Credentials
Medical School
Cornell University Medical College
Residency
University of Virginia Hospital | Cardiology
Fellowship
Johns Hopkins University Hospital | Cardiovascular Disease
National Heart, Lung & Blood Institute, NIH | Cardiac MRI/CT Imaging
Board Certifications
Cardiovascular Disease
Internal Medicine
Specialty Areas of Interest
General Cardiology
Nuclear Cardiology
Professional Associations
American College of Cardiology | Fellow
Teaching Position
Assistant Professor of Medicine | Virginia Commonwealth University, Medical College of Virginia
Leadership Positions
Director, Clinical Research | Virginia Heart
Recognitions
Top Doctor | Washingtonian Magazine
Super Doctor | Washington Post Magazine
Vance Award for Teaching Excellence | Inova Fairfax Hospital
Other Languages Spoken
Hospital Affiliations
Research Areas of Interest
Cholesterol and lipid management, heart failure, antiplatelet therapy
Publications
Mordini F, Haddad T, AE Arai et al. Diagnostic Accuracy of Stress Perfusion CMR in Comparison With Quantitative Coronary Angiography: Fully Quantitative, Semiquantitative, and Qualitative Assessment. JACC: Cardiovascular Imaging. January 2014; Volume 7, Issue 1: 14-22.
Venkatesan C, Haddad T, S Gurpreet; Taking it from the Top-A Case of Apical Hypertrophic Cardiomyopathy [abstract]. Journal of Hospital Medicine. 8 Suppl 1:971.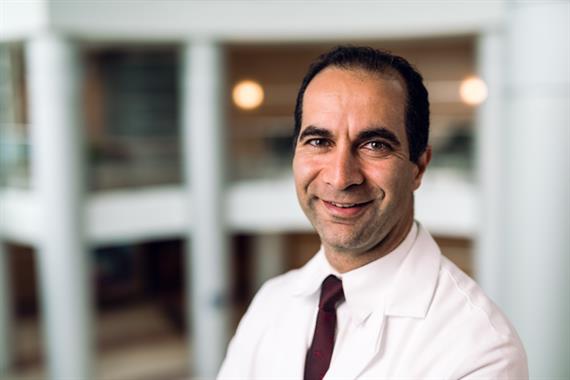 "I am passionate about conducting and participating in research. As Director of the Virginia Heart Research Center we are committed to offering our patients the latest treatment advances and access to clinical trials."
- Dr. Tariq M. Haddad