Scott's Story- Congenital Heart Disease
Scott Boccia is living the good life. Having overcome a major aortic valve replacement that had him in the hospital for more than a month, he and his Virginia Heart team worked together to help Scott take control of his own health and enjoy a full recovery.
Title :
Scott's Story- Congenital Heart Disease
Author Name :
Link Url :
Hide Quotation Marks :
Yes
Despite having been born with a congenital heart defect, Scott Boccia has been an athlete all his life. Whether playing college football, pick-up basketball with friends or coaching his children in youth sports, he has always led an active life. He underwent heart surgery with bovine aortic valve replacement at 42 years of age and fully recovered.
So when Scott found himself gasping for breath during a pick-up basketball game, only five years after the first heart surgery which was supposed to last 15 years, he decided to visit the team at Virginia Heart.
It didn't take long for Dr. Tariq A. Aziz to determine that Scott's replacement valve was failing. The wheels were set in motion for Scott's valve replacement surgery. But before his scheduled surgical date, Scott's condition began to deteriorate rapidly and he was admitted to the emergency room in the midst of severe congestive heart failure.
Just shy of his 48th birthday, Scott underwent a 15-hour open heart surgery to replace his failed bovine aortic valve with a new mechanical aortic valve. He would spend five days on an external heart and lung machine (extracorporeal membrane oxygenation or ECMO) and a total of 36 days in the hospital.
The ordeal, which also involved a tracheotomy and feeding tube, left Scott with severe muscle atrophy—and a determination to take control of his life."
Working with Dr. Aziz and the clinical staff in Virginia Heart's Loudoun office, Scott changed his diet and re-imagined his exercise routines. "I connected with Dr. Aziz from Day 1," Scott says. "He didn't tell me what to do. He and the nurses would make recommendations and work with me. They empowered me to be an advocate for my own health."
Now thanks to a greater focus on high quality foods that support his immune health and 30 minutes of daily walking (sometimes combined with sprints) along with a consistent strength training routine, Scott has lost 25 pounds but gained energy and vigor.
Dr. Aziz credits Scott's personal motivation for much of his successful recovery. "It's a real testament to Scott's personal commitment to his own health that he followed our guidance and made the lifestyle changes that helped him improve so quickly," he said.
With careful monitoring by Dr. Aziz and lifestyle changes, Scott has also been able to control his high blood pressure and cholesterol. "In my last round of bloodwork all my numbers were in green," he boasts. "And this year's numbers were even lower than last year's!"
Scott is doing so well now that Dr. Aziz told Scott he no longer needs to see him every six months and that he can move to annual visits. But for Scott, it is a bit of a bittersweet transition. "Virginia Heart is like a second family to me. I like seeing them," Scott says. "I am so blessed to have such a great team."
For Dr. Aziz, the word "team" is what's really key to Scott's recovery. "It's not just what we do at Virginia Heart and not just what the patient does on their own," he said. "It's the physician patient partnership that we emphasize at Virginia Heart that leads to the best outcomes."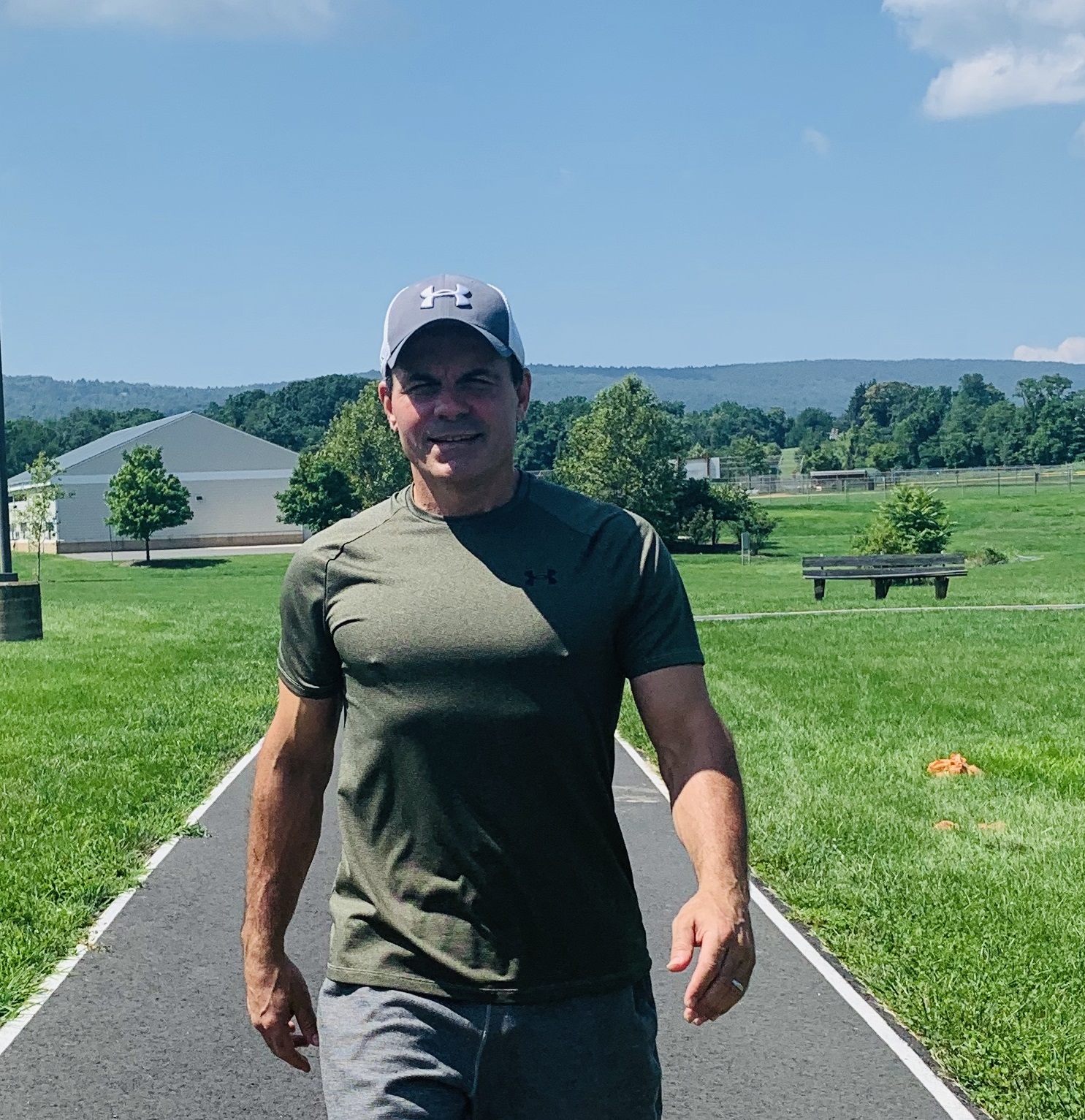 Link Page :