Mary's Story- Cardiac Arrest
When Mary Gordon went into cardiac arrest, her life was saved by first responders who performed CPR for six minutes and used an automated external defibrillator (AED) twice to shock her heart back into rhythm. She is now a committed advocate for CPR and AED training for everyone—not just first responders and medical professionals—and wants to "pay it forward" by helping other ordinary citizens like herself learn these critical skills so that they, too, may one day save a life.
Title :
Mary's Story- Cardiac Arrest
Author Name :
Link Url :
Link Text :
Hide Quotation Marks :
Yes
When Mary Gordon was in college, she was diagnosed with what was deemed to be a mild case of mitral valve prolapse. This occurs when the mitral valve that controls the flow of blood between the upper and lower chambers of the left side of the heart does not close completely. In some cases, this may lead to blood leaking backwards through the valve.
Mary lived with the condition for the better part of 15 years, all while pursuing an active lifestyle that included running, hiking and biking. But when she began to experience bouts of extreme fatigue and lightheadedness at 37, she decided to see her doctor.
Although Mary's EKG was normal, her blood pressure was dangerously high and required close monitoring. Little did they know as they scheduled follow-up appointments that within minutes, Mary would collapse at the medical building elevators in full cardiac arrest.
Medical personnel performed CPR for six minutes and used an automated external defibrillator (AED) twice to shock her heart back into rhythm. Mary was immediately transferred to Fairfax Inova Hospital where Dr. Paula Pinell-Salles, a general cardiologist at Virginia Heart, diagnosed Mary with a rare condition called mitral annular disjunction which creates a higher risk for sudden death arrhythmias.
She quickly underwent surgery to repair her mitral valve so it would close properly and also had a procedure to implant a subcutaneous defibrillator to regulate her heart's rhythms.
Having made the initial diagnosis, now Dr. Pinell-Salles is guiding Mary through her recovery by developing a treatment plan that includes medication management and cardiac rehab to rebuild her strength and confidence. "I remember meeting Dr. Pinell-Salles in the hospital and I immediately liked her," Mary recalls. "I have a lot of questions and she is very patient and very reassuring. I really appreciate that."
Today, Mary has fought through the trauma of her near-death experience to become a vocal advocate for CPR training. "Before this happened, I knew about CPR but I would not have been confident enough to jump in in a situation like mine and attempt it," she said. But having now completed virtual CPR training with her fiancé Matt, Mary would not hesitate to step in to help.
In January, she will host a hands-on training for friends and family through Gwyneth's Gift Foundation, a nonprofit dedicated to education on CPR and the use of AEDs. "The AED restarted my heart, but CPR kept blood flowing to my brain so that I can still talk, walk and function just like I did before the cardiac arrest," Mary said. "Both were critical to my full recovery."
"Sometimes our patients inspire us and Mary is a great example," Dr. Pinell-Salles said. "What she is doing to bring awareness to cardiac arrest and the importance of CPR is extraordinary. Virginia Heart is proud to stand with her in her efforts to advocate for AEDs and CPR training in the community."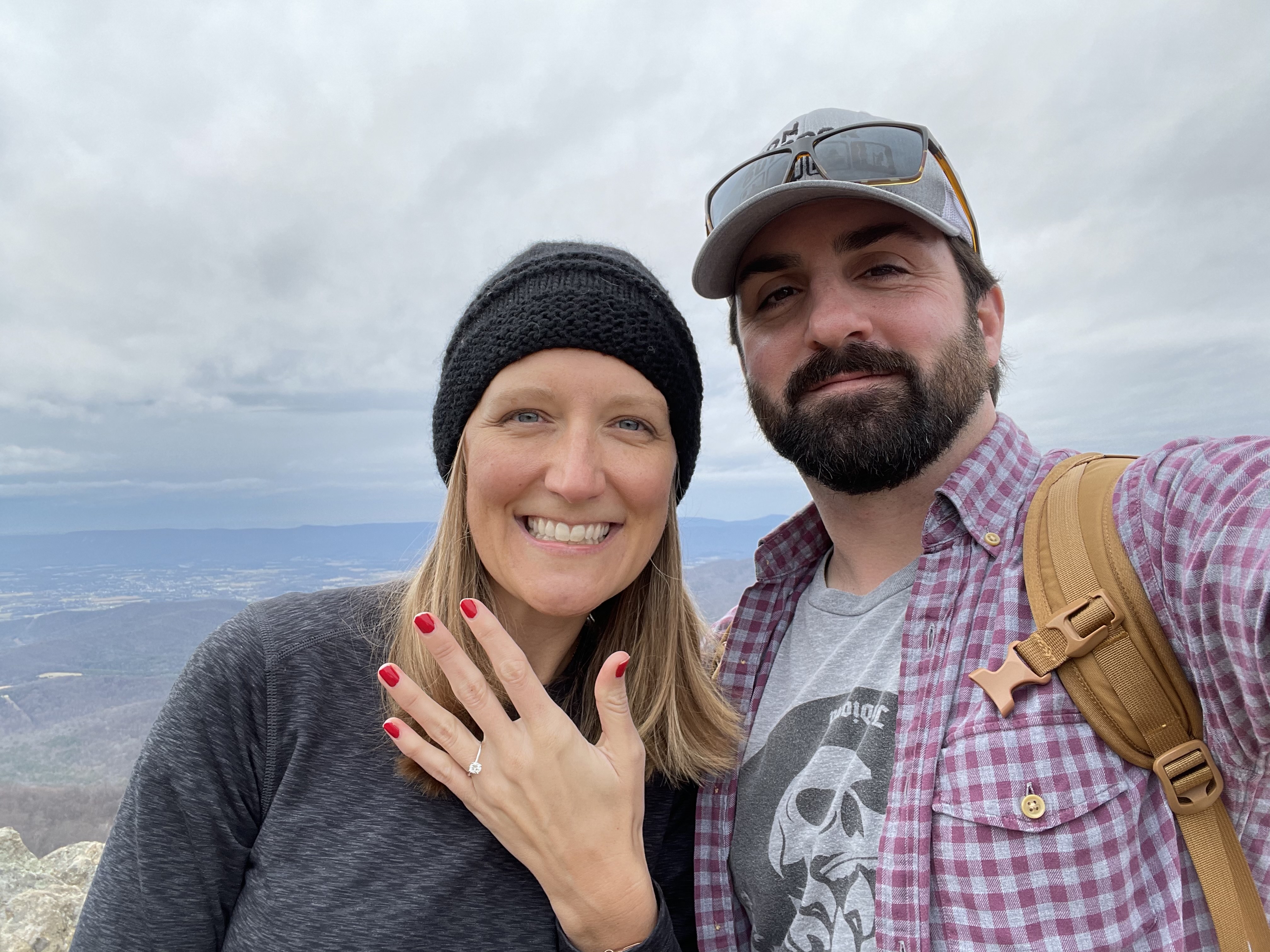 Link Page :