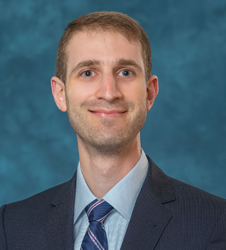 MD, FACC
Echocardiography
General Cardiology
Nuclear Cardiology
Seth Meltzer, MD specializes in General Cardiology and is board certified in cardiovascular disease, echocardiography, nuclear cardiology, and internal medicine. He has a special interest in the management of congestive heart failure and the relationship between diabetes and cardiovascular disease.
Dr. Meltzer graduated from Georgetown University Cardiology Fellowship where he was selected to be chief fellow. He received numerous awards in fellowship including the Georgetown Star award in Echocardiography and the Clinical Excellence in Fellowship awarded by his peers. He recently served on the American College of Cardiology subcommittee on Diabetes Collaborative Research. He is an invited reviewer for the Journal of the American College of Cardiology.
Dr. Meltzer became interested in medicine at a young age and gravitated towards cardiology very early in medical school. "I really liked the variety of patients and conditions that cardiologists would get to care for, ranging from patients young and old to across the spectrum of stable versus acutely ill." His goal is to educate each patient about their condition and provide the highest quality of care.
Dr. Meltzer enjoys playing tennis and exploring the outdoors in Northern Virginia with his wife and local family.
Credentials
Medical School
Tufts University School of Medicine
Residency
Tufts Medical Center | Internal Medicine
Fellowship
Georgetown University | Cardiology
Specialty Areas of Interest
General Cardiology
Echocardiography
Congestive Heart Failure
Nuclear Cardiology
Hospital Affiliations
Inova Loudoun Hospital
Reston Hospital Center
StoneSprings Hospital Center
"The best part of my day is sitting with a patient and their family, and discussing how we can best treat their heart disease and make them feel better."
- Dr. Seth N. Meltzer
Locations
Stone Springs (Dulles) Office
24430 Stone Springs Blvd
Suite 425
Dulles, VA 20166
P: 703-621-4501
F: 703-722-5861
Reston Office
11800 Sunrise Valley Drive
Suite 500
Reston, VA 20191
P: 703-621-4501
F: 703-478-2475