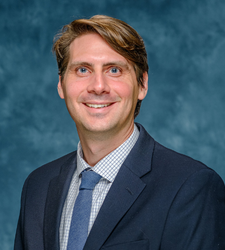 MD
Echocardiography
General Cardiology
Nuclear Cardiology
Jonathan Segal, MD specializes in non-invasive cardiology and is board certified in internal medicine, adult cardiovascular disease, echocardiography, nuclear cardiology, and non-invasive vascular imaging.
Most recently, Dr. Segal served as the Module Director for the cardiovascular course at the Sophie Davis School of Medicine of the City University of New York.
Dr. Segal became interested in cardiology as a child watching his father wear a stethoscope and making a difference in people's lives.
Dr. Segal enjoys listening to the "Shipping Forecast," watching Indiana Jones movies, and spending time with his wife and daughter.
Credentials
Medical School
Georgetown University School of Medicine
Residency
Georgetown University Hospital I Internal Medicine
Fellowship
Albert Einstein College of Medicine I Cardiovascular Disease
Hospital Affiliations
Inova Alexandria Hospital
Virginia Hospital Center
"My approach is to practice patient-centered medicine. I spend time with my patients to understand their unique circumstances in an effort to meet their healthcare needs and goals."
- Dr. Jonathan I. Segal
Locations
Alexandria Office
4825 Mark Center Drive
Suite 150
Alexandria, VA 22311
P: 703-621-4501
F: 703-751-1105