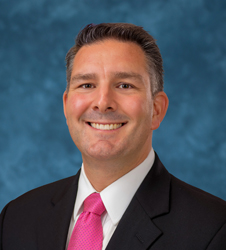 MD, FACC, FSCAI, FSVM
Interventional Cardiology
Vascular Disease
Alexander G. Truesdell, MD specializes in complex coronary interventions, coronary chronic total occlusions, mechanical circulatory support, and cardiogenic shock. He is board certified in interventional cardiology, endovascular medicine, cardiovascular disease, and vascular medicine. "As an interventionalist, I am privileged to offer preventive care, clinical research innovations, and lifesaving emergency care to my fellow Virginians," he said.
Dr. Truesdell earned his medical degree from the University of Southern California and completed residency training at Walter Reed Army Medical Center and fellowship training at Brown University. He is co-director of the Cardiogenic Shock Service at the Inova Heart & Vascular Institute, an investigator on multiple international cardiovascular research trials, is widely published on a variety of cardiovascular topics, and is a regular speaker at national scientific conferences.
An Army combat veteran, Dr. Truesdell previously served in infantry, intelligence, medical, and special operations units in the United States, Europe, the Balkans, Iraq, and Afghanistan.
He enjoys spending time with his wife and three young children biking, hiking and camping.
Credentials
Medical School
University of Southern California
Residency
Walter Reed Army Medical Center | Internal Medicine
Fellowship
Brown University | Cardiovascular Disease
Brown University | Interventional Cardiology
Board Certifications
Cardiovascular Disease
Interventional Cardiology
Vascular Medicine
Endovascular Medicine
Specialty Areas of Interest
Interventional Cardiology
Peripheral Vascular Interventions
Mechanical Circulatory Support
Coronary Chronic Total Occlusions
Professional Associations
American College of Cardiology | Fellow
Society for Cardiovascular Angiography and Interventions | Fellow
Society for Vascular Medicine | Fellow
Teaching Positions
Assistant Professor | George Washington University School of Medicine
Assistant Professor | Virginia Commonwealth University School of Medicine
Assistant Professor | Georgetown University School of Medicine
Leadership Positions
Teaching Faculty, Coronary Care Unit | Inova Heart and Vascular Institute
Site Co-Principal Investigator | National Cardiogenic Shock Initiative
Co-Director, Cardiogenic Shock Service | Inova Heart and Vascular Institute
Member, Interventional Cardiology Leadership Council | American College of Cardiology
Member, Vascular Operations Committee | Inova Heart and Vascular Institute
Member, Cardiogenic Shock Thinktank | Cardiac Safety Research Consortium
Co-Principal Investigator, INOVA-SHOCK Registry, Inova Heart and Vascular Institute
Recognitions
Army Combat Veteran (Kosovo, Iraq, Afghanistan)
Top Doctor | Washingtonian
Hospital Affiliations
Inova Alexandria Hospital
Inova Fair Oaks Hospital
Inova Fairfax Hospital
Inova Loudoun Hospital
Reston Hospital Center
Virginia Hospital Center
Publications
Truesdell, Alexander G. Improved Outcomes with the Use of Shock Protocols: Updates from the National Cardiogenic Shock Initiative. Catheter Cardiovasc Interv 2019.
Truesdell, Alexander G. Radial Artery Remodeling Following Transradial Percutaneous Coronary Intervention in Med and Women: Insights from Serial Ultrahigh Frequency Ultrasonography. Cardiovasc Revasc Med 2019.
Truesdell, Alexander G. Clinical and Regulatory Landscape for Cardiogenic Shock: a Report from the Cardiac Safety Research Consortium ThinkTank of Cardiogenic Shock. Am Heart J 2019.
Presentations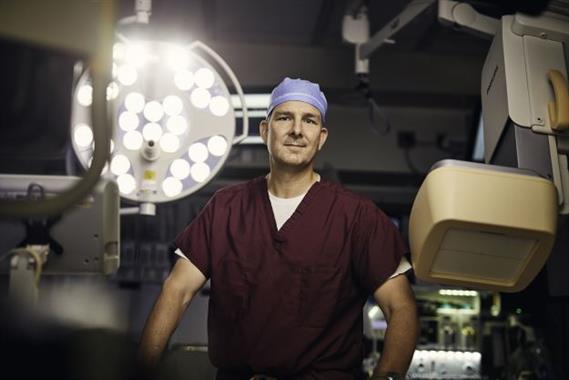 "A team can achieve anything if no one cares who gets the credit."
- Dr. Alexander G. Truesdell