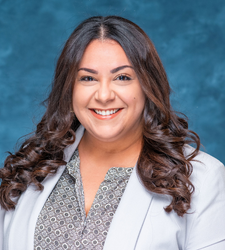 Sarah Younan
Sarah Younan, MPH, MSPAS, PA-C has a Master of Science in Physician Assistant Studies from Shenandoah University. She works as a physician assistant in the Alexandria and Arlington offices and at Inova Alexandria Hospital.
Sarah became interested in medicine while she was pursuing an undergraduate degree in public health with intention to pursue a career in health services administration. During her high school years, she became certified as a nursing assistant and EMT in Maryland. Throughout her undergraduate schooling, Sarah worked as an emergency room technician. She decided to keep pursuing a clinical career because she enjoyed the invaluable skills of high acuity medicine. After earning a Master in Public Health where her work analyzed heart failure hospital readmissions under the HRRP and beginning PA school, she completed a cardiology rotation that challenged her in critical clinical thinking and disease prevention. Today, her goal is to increase health literacy in every patient encounter while using evidence-based medicine to deliver quality care.
Sarah enjoys traveling and spending time with her nieces and nephews.
Credentials
Education:
Bachelor of Science, Public Health | University of Maryland College Park
Master of Public Health, Public Health Practice and Policy | University of Maryland College Park
Master of Science, Physician Assistant Studies | Shenandoah University
Certifications:
Board Certified, Physician Assistant
Advanced Cardiac Life Support (ACLS) Certified
Affiliations & Awards
Professional Association:
American Academy of Physician Assistants
Locations
Alexandria Office
4825 Mark Center Drive
Suite 150
Alexandria, VA 22311
P: 703-621-4501
F: 703-751-1105
Arlington Office
1005 N. Glebe Road
Suite 750
Arlington, VA 22201
P: 703-621-4501
F: 703-516-4501