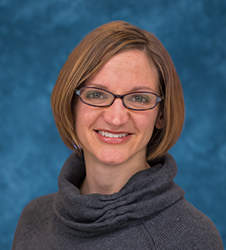 Laura Muntzer
Laura Muntzer, MPA-C, is a board certified physician assistant who works with Virginia Heart patients at Inova Loudoun Hospital.
She earned a master's in Physician Assistant Studies from Eastern Virginia Medical School. Laura has always been fascinated with the cardiovascular system and worked in cardiothoracic surgery for two years prior to moving to cardiology. Her goal is to help her patients live healthier lifestyles and incorporate easy changes into their lives that will provide long-term health benefits.
Laura enjoys running, hiking, cycling and watersports with her husband, two sons and their Labrador.
"I pride myself in patient education, because I feel if patients understand why they are doing something, they are more likely to follow their treatment plans."
Credentials
Education
Master of Physician Assistant, Physician Assistant Studies | Eastern Virginia Medical School
Bachelor of Science, Allied Health Sciences | Bowling Green State University
Certifications
Board Certified, Physician Assistant
Advanced Cardiac Life Support (ACLS) Certified
Affiliations & Awards
Professional Associations
American Academy of Physician Assistants
Virginia Academy of Physician Assistants
American College of Cardiology
Hospital Affiliations
Inova Loudoun Hospital
Inova Fair Oaks Hospital
Inova Fairfax Hospital
Reston Hospital Center