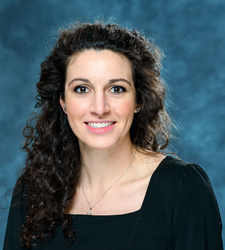 Morgan Maddox
Morgan Maddox, MSN, FNP-C is a board certified nurse practitioner in the Stone Springs and Purcellville offices. She earned a Master of Science Degree in Nursing from Old Dominion University in Norfolk, Virginia.
Morgan became interested in cardiology through personal experience with her grandfather's cardiac care. She realized that a patient-centered approach can help give patients the best possible quality of life. Today, her goal is to help her patients better understand their cardiovascular conditions and engage with them and their family members to maximize their cardiovascular health and improve their quality of life.
In her free time, Morgan enjoys running, exercising, hiking, traveling, and spending time with her husband and family. She grew up in Loudoun County and enjoys the opportunity to be able to provide cardiovascular care within the community.
Credentials
Education
Master of Science, Nursing | Old Dominion University
Bachelor of Science, Nursing | Shenandoah University
Bachelor of Science, Kinesiology and Exercise Science | James Madison University
Certifications
Board Certified, Family Nurse Practitioner
Advanced Cardiac Life Support (ACLS)
Affiliations & Awards
Professional Associations:
American Academy of Nurse Practitioners
American Association of Nurse Practitioners
Locations
Purcellville Office
120B North Maple Avenue
Purcellville, VA 20132
P: 703-621-4501
F: 703-226-5696
Stone Springs (Dulles) Office
24430 Stone Springs Blvd
Suite 425
Dulles, VA 20166
P: 703-621-4501
F: 703-722-5861