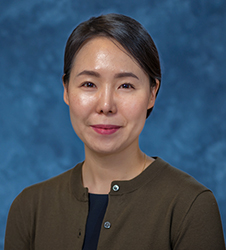 Hannah Moon
Hannah Moon, MSN, FNP-BC is a board certified nurse practitioner in Virginia Heart's Sleep Centers.
She earned a master's degree as a family nurse practitioner from Georgetown University in Washington, D.C. Hannah became interested in the field of sleep when she recognized the integral role sleep plays in the body's cardiovascular, mental and emotional well-being. She finds it particularly rewarding to hear patients share their success stories with CPAP (continuous positive airway pressure), especially if they were unsuccessful in their previous attempt(s) with the machine. But for those for whom CPAP is not an option, Hannah helps them find alternative solutions to address their sleep issues. She also finds it rewarding to treat narcolepsy patients who feel their quality of life is improved and that they feel more alert than ever before.
In her free time, Hannah enjoys watching documentaries with her husband, a military veteran.
"My goal is to educate patients and engage them through an informed decision making process."
Credentials
Education
Master of Science, Nursing, Family Nurse Practitioner | Georgetown University
Bachelor of Science, Nursing | Georgetown University
Certifications
Board Certified, Family Nurse Practitioner
Advanced Cardiac Life Support (ACLS) Certified
Other Languages Spoken
Affiliations & Awards
Professional Associations
American Academy of Sleep Medicine
American Association of Nurse Practitioners
Northern Council of Nurse Practitioners
Hospital Affiliations
Inova Fairfax Hospital
Inova Loudoun Hospital