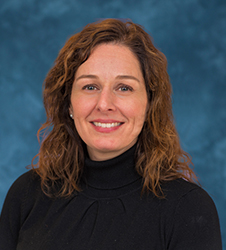 Lanna J. Smith
MSN, ANP-BC
Advanced Heart Failure
General Cardiology
Lanna J. Smith is a board certified nurse practitioner in Virginia Heart's Arlington office.
She holds a Master of Science degree in Nursing from Hunter College at the City University of New York, NY. While working as a hospital nurse, she became interested in cardiology and has a special interest in heart failure patients.
In her free time, Lanna enjoys spending time with her family, running, playing golf and reading.
"I am so humbled to be able to work with such an excellent team and wonderful patients on a daily basis."
Credentials
Education
Master of Science, Nursing | Hunter College, City University of New York
Bachelor of Science, Nursing | University of North Carolina, Wilmington
Certifications
Board Certified, Adult Nurse Practitioner
Advanced Cardiac Life Support (ACLS) Certified
Affiliations & Awards
Professional Association
American College of Cardiology