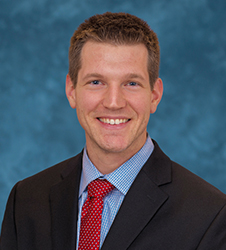 Andrew Allen
Andrew Allen, PA-C, is a board-certified physician assistant in Virginia Heart's Reston, Loudoun, and Fair Oaks offices.
He earned a master's degree in Physician Assistant Studies from Shenandoah University in Winchester, VA, and then served in the United States Air Force as a physician assistant. As a primary care provider in the Air Force, he became especially interested in cardiology because of the complexity of the heart and all of its intricacies. Now a member of the Virginia Heart team, his goal is to help his patients understand those complexities and engage them in the care of their most vital organ.
Andrew enjoys all sports, but is especially known as the "Frisbee guy." He has played Ultimate Frisbee since college, including professionally. In 2018, he was a member of a world championship team. When not saving lives or chasing plastic, he loves eating, traveling and spending quality time with his family.
Credentials
Education
Master of Science, Physician Assistant Studies | Shenandoah University
Bachelor of Science, Biology | University of North Carolina - Wilmington
Certifications
Board Certified, Physician Assistant
Advanced Cardiac Life Support (ACLS) Certified
Affiliations & Awards
Professional Association
American Academy of Physician Assistants
Locations
Loudoun Office
44035 Riverside Parkway
Suite 400
Leesburg, VA 20176
P: 703-858-5421
F: 703-858-9573
Reston Office
1850 Town Center Drive
Pavilion 2 - Suite 550
Reston, VA 20190
P: 703-437-5977
F: 703-478-2475