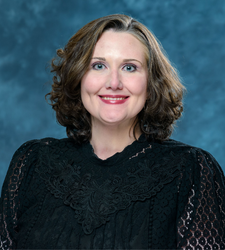 Amy Pitha
Amelia (Amy) Pitha received her Masters of Science in Nursing from George Washington University and is board certified as an Adult Geriatric Acute Care Nurse Practitioner. She sees electrophysiology patients in the Landsdowne and Fair Oaks offices, as well as at Inova Fairfax Medical Campus and Inova Loudoun Hospitals.
Amy's interest in all things medical began at a young age and was nurtured by her grandfather, a physician, and other family members working in the medical field. Her passion for cardiology stems from her extensive background in critical care, and she developed a deeper interest in electrophysiology while caring for adolescents and young adults with complex congenital heart disease.
Amy enjoys spending time in nature, traveling with friends, reading, and spending time with her family.
Credentials
Education:
Master of Science in Nursing | The George Washington University
Bachelor of Science in Nursing | Shenandoah University
Bachelor of Science in Health Sciences | James Madison University
Certifications:
Board Certified Adult Geriatric Acute Nurse Practitioner
Advanced Cardiac Life Support Certified
Affiliations & Awards
Professional Associations:
American Nurses Association
Virginia Nurses Association
American College of Cardiology
Heart Rhythm Society
Locations
Fairfax Office - Heart Rhythm Center
2901 Telestar Court
Suite 100
Falls Church, VA 22042
Lansdowne Office
19450 Deerfield Avenue
Suite 100
Leesburg, VA 20176
P: 703-621-4501
F: 703-729-2689
Fair Oaks Office
3580 Joseph Siewick Drive
Suite 305
Fairfax, VA 22033
P: 703-621-4501
F: 703-648-3264