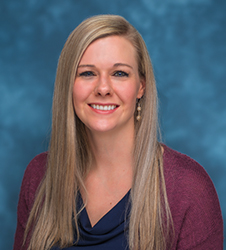 Alicia Campbell
PA-C, MSPAS
Advanced Heart Failure
General Cardiology
Alicia Campbell, MSPAS, PA-C is a board certified physician assistant in Virginia Heart's Loudoun office.
She earned a Master of Science degree in Physician Assistant Studies from Shenandoah University and became interested in cardiology during her years of practicing rural family medicine. Today, her goal is to help her patients live their best, healthiest, lives.
In her free time, Alicia enjoys rock climbing and hiking with her husband and their two rescue dogs.
"I believe in working alongside the patient to create an individualized health plan and I feel confident that as part of the Virginia Heart team, we will provide you with excellent cardiovascular care."
Credentials
Education
Master of Science, Physician Assistant Studies | Shenandoah University
Bachelor of Science, Athletic Training| Liberty University
Certifications
Board Certified, Physician Assistant
Advanced Cardiac Life Support (ACLS) Certified
Affiliations & Awards
Professional Association
American Academy of Physician Assistants
Virginia Academy of Physician Assistants
Locations
Loudoun Office
44035 Riverside Parkway
Suite 400
Leesburg, VA 20176
P: 703-858-5421
F: 703-858-9573
Purcellville Office
205 East Hirst Road
Suite 101
Purcellville, VA 20132
P: 703-723-8664
F: 703-858-9573