Advanced Heart Failure Program
#1
cause of hospitalization for Medicare patients in the US
6.5
million people in the U.S. have heart failure
1 in 5
people will have heart failure in their lifetime
238
patients currently being monitored remotely
The Advanced Heart Failure Team works with your general cardiologist to assist in the management of heart failure. This comprehensive program offers a personalized approach to caring for patients with heart failure particularly when symptoms become more difficult to manage. There are many advanced therapies we can provide to improve symptoms and improve your quality of life.
Coordinated Approach
Dr. Timothy Welch is the Medical Director of the Advanced Heart Failure Program. He is Board Certified in Advanced Heart Failure and transplant cardiology, one of only 225 physicians certified in this specialty worldwide. Dr. Michael Casey Flanagan and Dr. Shashank Desai from Inova Heart and Transplant Center also care for our advanced heart failure patients in our Virginia Heart offices. The Advanced Heart Failure Team also includes Jenny Kim, NP who works closely with Dr. Welch providing medical care and education to the advanced heart failure patients.
Comprehensive Heart Failure Care
The Advanced Heart Failure Program at Virginia Heart works diligently to prevent, diagnose and treat all stages of heart failure. Virginia Heart's specialists are champions of prevention with a goal to keep our patients out of the hospital. We work as a team to keep a close eye on our patients to make sure we are preventing disease progression that leads to hospitalization.
Remote Heart Failure Monitoring
Virginia Heart is proud to offer our remote monitoring for heart failure patients. We are one of the few cardiology groups in the area that implant the CardioMems device which is implanted via a catheter based, minimally invasive procedure. This allows our heart failure team to remotely monitor your heart pressures to monitor your fluid status more closely. The CardioMems device can often notify us of a change in status even prior to you developing symptoms which allows us to better manage your heart failure. This device has been shown to reduce hospitalizations.
Clinically Excellent Outcomes
Virginia Heart is a recognized leader in the care of congestive heart failure (CHF). In recent years, we have engaged in pioneering efforts to improve the care of patients hospitalized with CHF and to reduce re-admissions. These efforts have centered on employing checklists to drive guideline-directed care in hospitals, as well as targeted efforts to ensure expedited, post-discharge follow-up in the CHF clinic. Through such measures, Virginia Heart CHF patients have consistently charted lower rates of re-hospitalization, significantly below national benchmarks.
What is Heart Failure?

Heart failure is a term used to describe a heart that does not pump normally. It does not mean that the heart is failing. In fact, today we have many medications, treatments and devices to treat all stages of heart failure. There is a wide spectrum to heart failure with some patients having no symptoms at all while others may have significant symptoms requiring advanced therapies and even heart transplant. Heart failure can also be prevented by managing blood pressure, maintaining ideal body weight, and treating medical conditions that lead to heart failure such as diabetes and coronary artery disease. At Virginia Heart, our physicians and advanced practice providers provide evidence based medical management of heart failure for our patients in a collaborative, multidisciplinary, and caring way.

What can I do to prevent heart failure?

There are many things you can do to prevent heart failure. As with most heart diseases, following a healthy lifestyle including no smoking, heart healthy diet, maintaining an ideal body weight, and regular exercise can all help to reduce your risk of heart failure. There are many diseases that increase your risk of developing heart failure such as diabetes, coronary artery disease, obesity, sleep apnea, hypertension and heart valve disease. It is important if you have these diseases that you follow closely with your physician to manage and treat these diseases to avoid developing heart failure.

What are the symptoms of heart failure?

The most common symptoms of heart failure include shortness of breath, swelling in extremities, fatigue, having difficulty breathing while lying flat, rapid weight gain due to fluid and coughing.

If you already have heart failure when should you see an Advanced Heart Failure specialist?

Heart failure is a progressive disease. In the early stages there are many medications and treatments that your cardiologist will use to care for you and for many this will control your symptoms. However as the disease progresses there may be a need for more advanced therapies such as LVAD (Left Ventricular Assist Device) or even heart transplant. At this stage you would be a good candidate to be see in our Advanced Heart Failure Clinic to discuss out treatment options to control your symptoms and improve your quality of life. There are also patients who benefit from additional testing for potential causes of heart failure such as Amyloidosis and this would be evaluated by the Advanced Heart Failure Team. Ask your Virginia Heart cardiologist if you would benefit from a referral to our Advanced Heart Failure Clinic.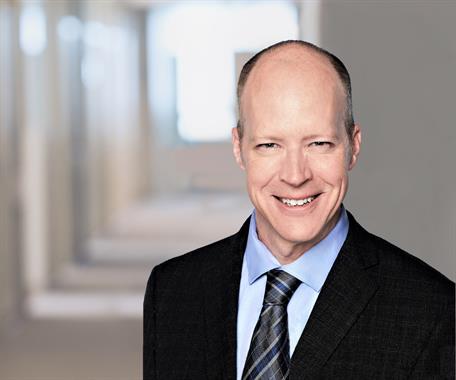 Timothy S. Welch, MD, FACC
Timothy S. Welch, MD, FACC serves as the Medical Director of the Virginia Heart Advanced Heart Failure Program. He specializes in advanced heart failure, infiltrative cardiomyopathy, mechanical circulatory support, and the management of cardiogenic shock. He is board certified in cardiovascular disease, advanced heart failure and echocardiography.
Vince's Story- Congestive Heart Failure
Christine and Vince Cavaleri aren't letting their age—or cardiac conditions—slow them down. Vince, 89, suffers from valve disease and congestive heart failure. Christine, 77, is a heart attack survivor. But they follow the advice of Dr. Nicholas Cossa at Virginia Heart and exercise almost every day, adhere to a healthy diet and stay busy pursuing their hobbies. Vince even works part-time. As Christine says, "You've got to be fit if you want to stay in the game."