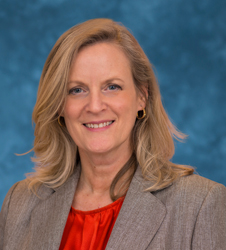 Eve Mogadam
MSN, MEd, ANP
Advanced Heart Failure
General Cardiology
Eve Mogadam, MSN, MEd, ANP is a general cardiology nurse practitioner in Virginia Heart's Telestar location. She serves as the manager of Virginia Heart's Heart Failure programs and is the Medical Director for the Virginia Heart Health and Wellness Center.
She also oversees Virginia Heart's Advanced Practice Provider (APP) Program and has helped grow the number of nurse practitioners from three in 1998 to our current team of 22 APPs, which includes nurse practitioners and physician assistants.
Eve earned a Master of Health Education and Wellness from George Mason University in Fairfax, VA, and a Master of Nursing at George Mason/George Washington University Hospital in Washington, DC. She has practiced as a cardiology nurse practitioner with Virginia Heart since 1998.
In her free time, Eve enjoys gardening, reading, walking and relaxing by her Koi pond with her husband.
"My primary goal is to encourage patients and their families to play an active role in their cardiac health by recognizing that they are the drivers of their healthcare and ultimately their overall health and wellness."
Credentials
Education
Master of Science, Nursing | George Washington University
Master, Health Education and Wellness | George Mason University
Certifications
Board Certified, Adult Nurse Practitioner
Advanced Cardiac Life Support (ACLS) Certified
Affiliations & Awards
Leadership Positions
Director of the Advanced Practice Provider Program, Virginia Heart
Manager of the Advanced Heart Failure Program, Virginia Heart
Medical Director of the Health and Wellness Center, Virginia Heart
Professional Associations
American College of Cardiology
Heart Failure Society of America